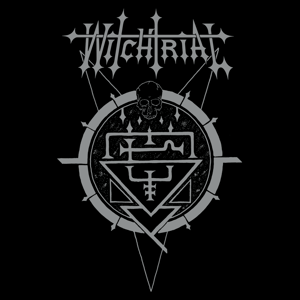 $

13.50
With the passage of two years since the release of their demo, along with a hefty helping of gigs under their belts, Mid-Atlantic powerhouse WITCHTRIAL have at long last bestowed upon us all the absolutely thunderous offering that is their self titled 12" EP. Drawing equally on the cult sounds of mid-80's international hardcore punk and the early days of underground extreme metal, WITCHTRIAL has made it their duty to remind us that there'd be no HELLHAMMER without DISCHARGE and no BATHORY without GBH. This slab features 6 brand new cuts of the driving metalpunk madness that many a maniac has embraced since the group's inception. Recorded by Carson Cox and mixed & mastered by Will Killingsworth ensuring a sonic assault that is unmatched. Each record comes in a jacket emblazoned with a dazzling layout designed by Reuben Storey.
100 copies on SILVER VINYL for mailorder while they last.
UPDATE 4/22/2019: SILVER VINYL is SOLD OUT!