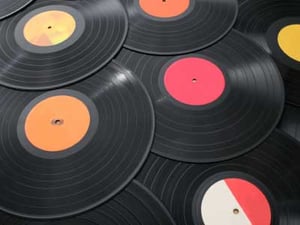 $

8.00 - On Sale
In the midst of some office cleaning I've marked down a plethora of older distro 12"s. Lots of imported and domestic titles from recent times. Get em while ya can, once they're gone - they're gone! I've included a brief description for each record as well:
ATTACK SS - WELCOME TO DUST ISLAND 12" - a lovingly compiled collection of this Japanese noise punk band's previous rare output on a series of hard to find compilations and other releases. Distort Reality Records!
DIRTY WOMBS - ACCURSED TO OVERCOME LP - Crushing Burning Spirits styled hardcore punk from Greece.
JUNTA - DYSTOPOLIS LP - Scandi punk on the always great Adult Crash Records out of Denmark!
WAR OF DESTRUCTION - ANGST LP - Danish hardcore punk pioneers return with an old band comeback LP that is absolutely ripping! Imported release from Mastermind Records. Limited to 500 copies.
WASTE MANAGEMENT - TRIED AND TRUE LP - Boston hardcore juggernauts' final release on the great Painkiller Records!
ZYANOSE - CHAOS BENDER LP - Japanese noise punk insanity on the great Distort Reality Records.
ZERO - S/T LP - Twin Cities Burning Spirits inspired hardcore punk with bad ass cover art by the legendary Japanese hardcore artist SUGI. Desolate Records.
V/A - BLOODSTAINS ACROSS VIRGINIA 12" - loads of unheard punk / outsider rock from 1970s through 80s Virginia, limited to 500 copies!
V/A - RAISE YOUR VOICE JOYCE 12" - concept compilation from the minds that brought you FUCKED UP collaborating with members of GAME, BB AND THE BLIPS, ARMS RACE and others. Very cool! Import from the Static Shock label.