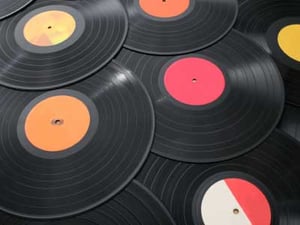 $

7.00 - On Sale
In the midst of some office cleaning I've marked down a plethora of older distro 12"s. Lots of imported and domestic titles from recent times. Get em while ya can, once they're gone - they're gone! I've included a brief description for each record as well:
BARCELONA - UN ULTIMO ULTRASONIDO... LP - absolutely killer hardcore punk from Barcelona, ex members of the great FIRMEZA 10! Import on La Vida Es Un Mus.
KALEIDOSCOPE - VOLUME 3 LP - killer debut LP by this freaky NYC hardcore punk act. Feel It Records.
KORSFAST - SKARPT LAGE LP - Raw Swedish MANGEL featuring members of MOB 47 on the always dependable Phobia Records out of the Czech Republic. LAST COPY!
OBEDIENCIA - EROSION LP - Melancholy punk a la WIPERS from Madrid. Import on La Vida Es Un Mus. LAST COPY!
OHYDA - S/T MLP - Polish dark hardcore / crust. Import on La Vida Es Un Mus.
OJO POR OJO - S/T LP - Mexico City based hardcore punk featuring ex members of MUERTE. Import released on La Vida Es Un Mus.
WASTED TIME - FUTILITY LP - leftover band copies of the European pressing on La Familia Records, on BLUE VINYL and limited to 300 copies.
ZERO - S/T LP - Twin Cities Burning Spirits inspired hardcore punk with bad ass cover art by the legendary SUGI. Desolate Records.