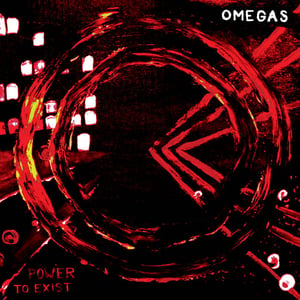 $

8.00 - On Sale
"Much anticipated answer to 2011's 'Blasts of Lunacy,' the Omegas leave off where they picked up, coming back to their personalized vision of the nooks and crannies of early NYHC and proto hardcore cum Darby Crash cum Nollywood prankster at ever more obtuse and challenging angles. The riffs implode and the changes are impossible to follow without a map that probably leads somewhere unpleasant. Even still, the confusion feels like a stroke of luck. The gift is not knowing what you're hearing yet but knowing you've wanted to hear it your whole life. Duck, dive, spit, slam, kill: Makes you go Boom Boom. Flash forward, the power to exist. FFO: getting stop and frisked by the NYPD and having them find a giant lollypop in your otherwise empty bag/wondering who killed Tony Frenchman"
-Jonah Falco, 2016
Each record comes in a full color jacket adorned with a collaborative painting by Spoiler and Hoagie along with a printed inner sleeve, safely secured in a lovely shrink wrap.
There are 200 copies available on translucent red vinyl for mailorder customers while they last, please choose accordingly below.
UPDATE: Color vinyl is SOLD OUT.