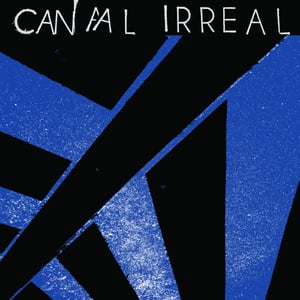 $

15.00
REPRESS COMING SOON! LATE SUMMER / EARLY FALL 2021!
The Beach Impediment Label is proud to present the debut release from Canal Irreal. This 12" brandishes 9 tracks of absolutely driving hardcore punk rock with the unmistakable bullhorn vocals of Martin Sorrondeguy, steering this careening blur in and out of tightly written musical corners. Featuring members of Sin Orden as well, there is a lot of Chicago punk rock DNA in here manifesting itself as aggression draped in burning, melancholic guitar leads and an unpredictable hazy melodic wash. Like Greg Sage ghost writing a Naked Raygun track while vacationing in Southern California! Recorded by guitarist Scott Plant and mastered by Jonah Falco, each record comes in a UV Gloss jacket adorned with art by Martin.
150 copies on PURPLE VINYL for mailorder while they last.
UPDATE: COLOR VINYL SOLD OUT!