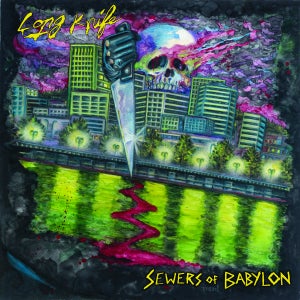 $

6.00
Following a couple years of relative dormancy after a series of tours in support of their well received full length that spanned various continents, PDX punk heroes LONG KNIFE return with five tracks of sonic venom in the form of the "SEWERS OF BABYLON" EP. The recipe remains the same, the delivery just as biting, and the addition of Keith Testerman on drums (WARCRY, LEBENDEN TOTEN, HELLSHOCK, etc) adds even more to the already savage total package. Portland's 21st century Kings of Punk are still alive and well. Each record comes in a glue pocket sleeve with full color cover art by Dennis Dread.
100 copies on OPAQUE RED VINYL available for mail order while they last.
UPDATE: COLOR VINYL IS SOLD OUT!